Para Los Niños is thrilled to welcome Sandra Aispuro to the Board of Directors.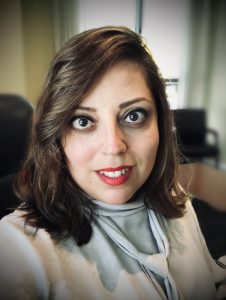 Sandra comes to PLN with over 21 years of experience in the financial community banking industry and a passion for volunteering for organizations that support underserved communities. Her drive comes from being born and raised, herself, in a low-income minority neighborhood by a single mother. She knows first-hand how impactful and necessary social and community support and education are for the community.
She currently serves as Vice President Branch and Training Manager at Broadway Federal Bank in Los Angeles. Prior to this role, Sandra served as Vice President Branch Manager at OneWest Bank in Pacific Palisades and Assistant Vice President Relationship Manager at First Federal Bank of California in Los Angeles.
Her philanthropic work includes serving as a member of the Student and Community Services Workgroup at Para Los Niños, and as an Outreach and Credit Builders committee member for Alliance for Economic Inclusion (AEI), supporting low-income families with tax preparation for the Volunteer Income Tax Assistance Program (VITA), and providing guidance for residents to become U.S. Citizens through the NALEO Educational Fund.
Additionally, Sandra is heavily involved with the communities of various organizations such as Boys and Girls Club, Junior Achievement (LAUSD), No Limits, Families in Schools, and Parents Against Cancer.
Take a moment to see all our Board of Directors and their backgrounds here!